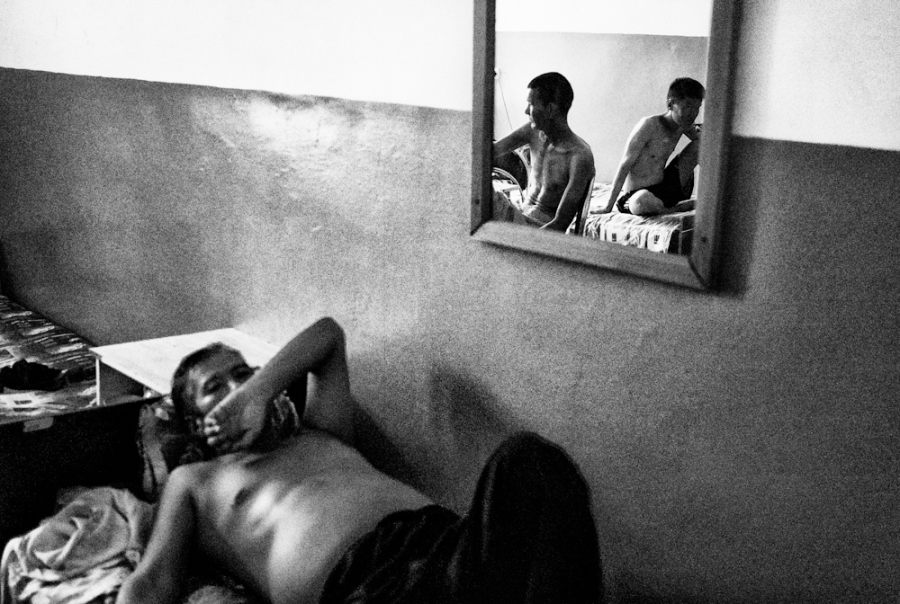 News from the upcoming AIDS2012 Conference in Washington, DC:
Photo exhibition "Putin's Russia: Life with HIV/AIDS and Tuberculosis" will take place on Monday, July 23, 18:30 to 20:00, at the Social, Economic & Prevention Justice Zone (GV-806).  It is organized by the Institute of Modern Russia (USA). The exhibition will be presented by photographer Misha Friedman.
Overview
The Institute of Modern Russia is launching this photo exhibition to raise awareness of the disastrous state of affairs with HIV/AIDS and tuberculosis (TB) in Russia.
The irresponsible and inhumane attitude of the Russian government toward the socially vulnerable group suffering from these infectious diseases is among the greatest horrors of the present situation in the country.
In most first-world nations, HIV/AIDS and TB have been taken under state control, ceased to be taboo subjects, and have been destigmatized. This is not the case in Russia or the former Soviet republics, where independent observers report that the incidence of TB and HIV/AIDS have reached epidemic levels.
But, despite these grim figures, the authorities have not only ignored this problem, but also actively suppress information surrounding it. People are largely unaware that a significant proportion of Russians are TB carriers, and therefore at high risk of developing an acute form of tuberculosis if infected with an immune-suppressant virus such as HIV.
Topics
Funding human rights initiatives as part of the response to HIV
Human rights education (including public legal education)
Additional Twitter hashtags/handles
Misha Friedman's page on the Institute of Modern Russia website
Categories:
TB in Russia
|
Tags:
access to treatment
,
HIV
,
human rights
,
TB
|
No comments »